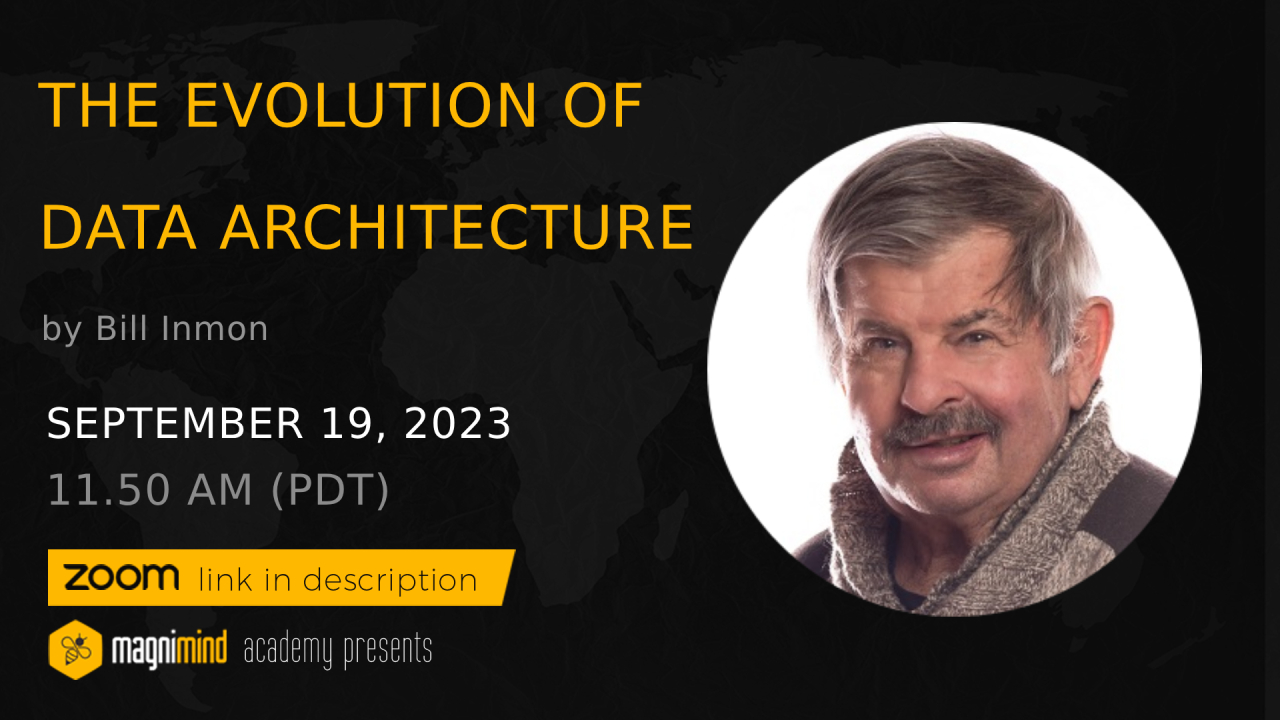 Please register using the zoom link to get a reminder:
https://us02web.zoom.us/webinar/register/7316934265581/WN_VaOGIFznT7iM1Yak4uhzBA
First there were applications. Then there was online transaction processing. Then came data warehousing. Followed by data marts.
Today there are all sorts of data found in the corporation – text, analog, structured and so forth.
This presentation describes the architecture of today – the data lakehouse.
Agenda:
11:45 am – 11:50 am Arrival, socializing, and Opening
11:50 am – 1:45 pm Bill Inmon, "The Evolution Of Data Architecture"
1:45 pm – 1:50 pm Q&A
About Bill Inmon:
Bill Inmon is known as the father of the data warehouse. Bill has written 65 books published in 9 languages. One of Bill's books BUILDING THE DATA WAREHOUSE has sold over 500,000 copies. Bill was named by Computerworld as one of the ten most influential thought leaders in the history of computing.
Bill developed the technology for textual disambiguation, which reads raw text and turns that text into a standard data base. Bill founded and took public Prism Solutions, the original ETL company. Bill founded Forest Rim Technology, which supports textual ETL.
Bill lives in Denver, Colorado with his wife and his two Scotty dogs – Jeb and Lena.
https://us02web.zoom.us/webinar/register/7316934265581/WN_VaOGIFznT7iM1Yak4uhzBA
Webinar Passcode 769083