Do you want to know what the sexiest job of the 21st century is? According to HBR, it's a data scientist. Although the term has recently become a huge buzzword in the industry, the field of data science isn't new. Lots of data scientists have already been working in different organizations for quite some time now. The goal of making computers as intelligent as human beings has also been pursued for a significant amount of time. So, why is the term getting a lot of publicity these days? To understand the phenomenon, let's delve deeper into what a data scientist is, take a look at the qualities that one needs to possess to work in this field, and examine why it has become imperative for businesses to hire data scientists.
1- What is a data scientist?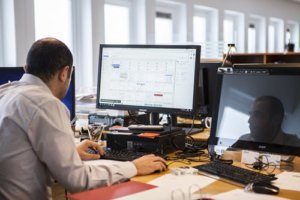 A data scientist can be considered as a scientist, analyst, and explorer – all combined into one role. They have the passion and curiosity for jumping into different problems, new technologies, and new datasets. They're ready to implement a new approach to take on an old challenge or come up with a fresh approach for a new problem.
2- What are the qualities of a data scientist?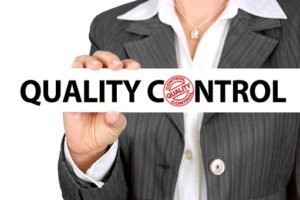 A data scientist should have a scientist's knowledge and discipline, and be comfortable in creating and implementing models and processes to test and arrive at a robust hypothesis. He/she should also be able to create a valid path to a specific solution while being able to objectively assess the performance of what he/she has built. In addition, it's important for a data scientist to keep pace with the scientific breakthroughs and apply them regularly to his/her own work. Put simply, data scientists tend to operate with the purpose of trying to do things that can add value to society and businesses.
3- Importance of the role of a data scientist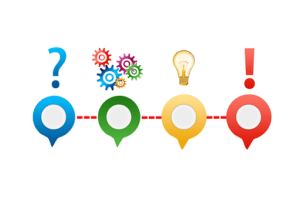 Today's world is increasingly becoming digital. A growing number of people are buying products online or through smart devices, and deciding almost everything by consulting what's available to them digitally. In short, data fuels a huge percentage of what drives the economy. As a result, making important decisions around financial transactions, marketing to businesses and consumers, detecting fraud, enhancing the customer experience – all can be influenced and driven by businesses' ability to learn from such data and optimize their critical actions based on such data-driven insights.
Today, almost every company has a digital footprint. Even if an entity doesn't conduct business online, it tries to make people aware of its presence and offerings by using various online channels. And if it doesn't feel the need to market itself or isn't consumer-facing, it may still benefit from analyzing the data collected through its sales funnel or supply chain.
4- Why do businesses need to hire data scientists?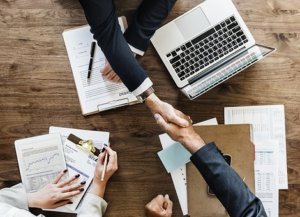 Big data is nothing without the expertise of professionals who can implement cutting-edge technologies to gain actionable insights. As a result, more and more companies are looking for data scientists, who know how to draw valuable insights out of a huge amount of data. In short, companies need data scientists to manage huge datasets and extract insights by using advanced statistical, mathematical, and machine learning techniques.
Here're six key reasons why employers need to hire data scientists for their companies.
4.1- Mitigating the risk of losing customers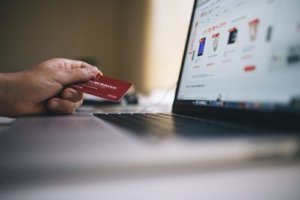 One of the common tasks handled by a data scientist is analyzing customer churn patterns that allow the company to react proactively instead of reactively, should it happen to notice a trend of consumers favoring its competing businesses. Then, it can send out attractive deals or other discounts to win back leads. This way, it can bring the drifting customers back into the fold once again.
Data from other businesses is also evaluated by data scientists. It helps to minimize risks. For instance, a data scientist can analyze data provided by a third-party service provider that a company is considering doing business with. This analysis can be used to identify the creditworthiness of that third-party company, which in turn would play a decisive role in whether the business partnership should be taken forward or not.
4.2- Promoting business expansion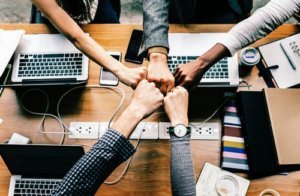 With a data scientist at work, a company may be able to uncover new business markets that would be interested in its services or products. The advertising campaign of a business may be robust, but a data scientist is able to review it and determine the kind of new consumers gained from a specific initiative, thus enabling the business to tweak its future campaigns. The expertise of a data scientist can also be used to determine which inventory items or new trends will have an immediate effect on the bottom-line.
4.3- Empowering management to make informed decisions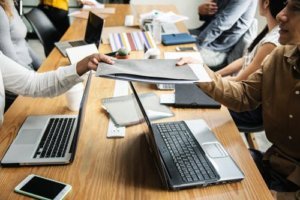 An experienced data scientist is more likely to act as a strategic partner and trusted advisor to the company's upper management by ensuring that the employees maximize their analytics abilities. A data scientist can encourage tracking, measuring, and recording performance related metrics and other information across the whole organization by properly communicating and exhibiting the value of such data, which can facilitate better decision-making processes. Once the employees become well-versed and familiar with the business's analytics product, they can also be trained by data scientists to adopt the best data practices and drive valuable action.
4.4- Identifying the target audience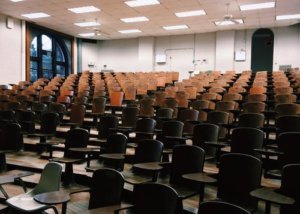 These days, almost every company uses different methods to collect customer data. From customer surveys to Google Analytics – several tools are being used to capture data. But if such gathered data isn't used properly, it would fail to offer any value. By using the expertise of a data scientist, a business can take available data, which isn't necessarily valuable on its own, and merge it with other available data points to draw insights and learn more about its target audience as well as its customers.
In addition, a data scientist can help a business in identifying the key groups with precision, through analysis of different sources of data. With this robust, in-depth knowledge, a business can tailor its products and services to targeted customer groups, and add to its bottom-line.
4.5- Receiving unique business insights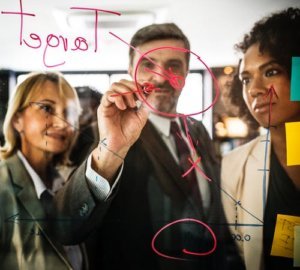 Let's imagine that through effective analysis of available data, a data scientist, working for a grocer, finds a correlation between the sale of a particular product and summer times. If this was the case, the grocer could place that product strategically in its location (online and/or offline) during summer times to boost sales. It would surely be difficult, if not impossible, for the grocer to discover this correlation on his own. And that's where the role of a data scientist perfectly fits in. No wonder why businesses these days are engaging these professionals to get useful and unique insights, which they can leverage to their own advantage.
4.6- Empowering the management to take critical business decisions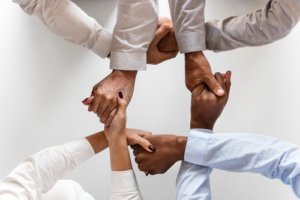 The need to take high stake risks has been eliminated by the arrival of data scientists and their ability to handle data. Data scientists are capable of developing models using existing data that can trigger a wealth of potential actions, which helps the management to take the path leading to the maximum profit.
In today's competitive business landscape, making certain decisions and implementing changes based on those has become more crucial than ever. And this is where the role of a data scientist comes into the picture. It surely pays to have someone, who is able to measure the key metrics that are related to crucial changes and quantify their success.
5- Key things to remember before hiring a data scientist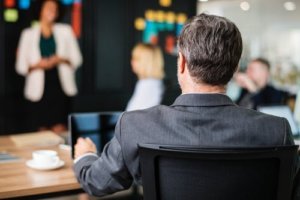 If you're an employer and haven't yet hired a data scientist, you may have understood by now that data science is something which businesses simply can't afford to ignore anymore. Big data is sometimes difficult and complex to understand, but businesses that successfully implement technologies to capture, analyze and utilize data are more likely to experience substantial benefits in different areas of their operations.
However, you should always keep in mind that deciding to utilize the expertise of a data scientist isn't as simple as just capturing the information. Depending on the volume of your business, the data captured can range from thousands of entries to billions of entries from different channels. Apart from hiring data scientists, you can train your employees on data science to get the most of the data your company has.
Recent innovations in software technologies have proved that the sheer volume of data, which can be analyzed, is absolutely staggering. And the best thing is that you no longer need to wait for long to get the results. In some case, the process can happen in real-time, thus giving the decision makers valuable insights into employee productivity and customer experience.
Data science is still in its nascent stage and regardless of how well you think your company is doing, you can always improve your position in your field by capturing and utilizing data effectively. Almost anything related to a business can be analyzed by utilizing the expertise of a data scientist. When applied and utilized correctly, data science can play a pivotal role in increasing profitability and productivity. Simultaneously, with a data scientist by your side, you will be able to provide your consumers with the most enjoyable and innovative experience possible.
In short, companies that invest in hiring data scientists to make use of the collected data are those that will probably be in the perfect position to compete and succeed in the increasingly competitive marketplace. The future requirement of data scientists is likely to be in the millions as a growing number of businesses will tend to hire these professionals to take more insightful decisions and drive profitability and growth.
.  .  .
To learn more about data science, click here and read our another article.