Though having a computer science background or a degree would help you become a data scientist, it's not a must-have thing if you've got your eyes set on a career in data science. According to DJ Patil (who became the first chief data scientist of the US in 2015), data science doesn't care about if you've got a degree or what you majored in. The thing that really matters is what you do with data.
1- The three main data science skill sets you need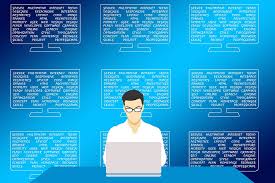 Even if you don't have a computer science background, you will need the three main data science skill sets namely programming, statistics, and business knowledge if you aim to have a successful data scientist career.
If you plan to become a data scientist, you'll need to use programming skills to handle data at scale that can fill terabytes of space. You'll also need a solid grasp on statistics and mathematics to evaluate patterns in data and manipulate it using different methods. Understanding business fundamentals is an equally important skill to ensure you're capable of communicating your findings to the concerned teams or management people and encourage them to make informed decisions based on such data-driven insights.
Though you'll need a diverse skill set to excel in the field of data science, you don't need to worry as most data scientists won't have picked up all of these skills in an academic environment. This indicates there's often a lot of self-learning involved in the process, which would be advantageous for you, especially if you don't have a computer science or statistics/math background.
You should remember that if you can prove through project work that you've got serious data science skills, it won't matter whether you acquired them on your own, through a formal degree program, or via a data science bootcamp in Silicon Valley.
2- The fast-track to becoming a data scientist
Online and offline bootcamps typically offer a mentor-guided curriculum tailored to get you working with data from day one. With industry experts and experienced data scientists as mentors, who use real-world data to teach you, you'll get your hands on real-world data from the beginning of the program. You'll even get hands-on, project-focused classes that prepare you for data science employment by the time you end the training.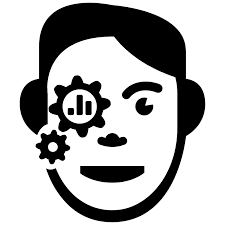 Unlike lengthy traditional degree courses, these bootcamps offer extremely targeted learning that demands you stay committed to your studies and invest 15-20 hours (or even more, at times!) regularly right from the beginning. With a hands-on learning approach, these bootcamps make you work with real data sets to analyze interesting problems and even give you additional opportunities for guided real-life projects.
When you join a leading data science bootcamp in Silicon Valley, you'll not only get real-world experts as your mentors but even get the chance to learn and grow via peer interaction. When working on group projects with other aspiring data scientists, you'll be able to ask questions, brainstorm to find solutions, and even learn from your peers.
If you plan to become a data scientist but don't have a computer science background, find a data science bootcamp in Silicon Valley to make your dream come true.
. . .
To learn more about data science, click here and read our another article.