Do Data Bootcamps Require A Big Amount Of Money?
Data bootcamps aren't cheap. When you consider how these bootcamps deliver extremely targeted and effective information for fast-paced learning coupled with lots of hands-on experience, the cost they charge may seem fit.
In fact, if you consider the cost of a data bootcamp with the big amount of money that you'll need to spend on an equivalent master's degree, the former would be just a fraction of the latter. And when you consider two years of education for the latter and weigh it against the fast-paced data bootcamps that can take anywhere from 12 to 24 weeks (or a bit more depending on the curriculum), it may all seem worth your money as well as time and effort.
The key in determining whether you should invest money on a data bootcamp depends on a lot of factors. Unless you have considered them all, making a decision simply on the basis of the cost factor alone wouldn't be prudent.
But before we talk about the key factors on which the cost of data bootcamps depend, it's important to ask yourself why you would like to join such a bootcamp. It's equally important to know why learning new data skills as well as enhancing what you already know makes sense in today's data-driven world.
So, let's take a look at some statistics to understand why data science has become such a hot topic today, and the reasons behind the paucity of qualified data scientists despite a rapidly rising market demand.
1- What makes data science an interesting field to enter?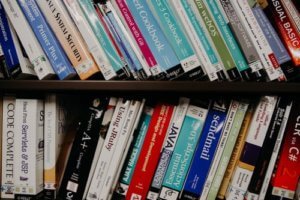 According to a McKinsey Global Institute report, the demand for qualified data scientists was growing yearly at about 12%, which was far above the available supply. Since then, the situation hasn't improved. According to a LinkedIn report (August 2018), almost every large city in the US faces a severe shortage of data science skills. The national shortage of people with data science skills stands at a staggering 1,51,717. The McKinsey report predicts the US to be reeling from a shortage of 250,000 data scientists by 2024. And such shortage would exist despite the field of data science paying extremely well, much more than its similar counterparts.
You can understand how well paid data science professionals are by considering a few statistics. In 2018, data scientists' mean base salaries stood at $95,000 for those who had 1 to 3 years of experience (non-managers), while those with over 9 years of experience earned more ($165,000). Those working as managers earned more with their mean base salaries varying between $145,000 (for having 1 to 3 subordinates reporting to them) and $250,000 ((for having more than 10 subordinates reporting to them).
2- What triggers the paucity of data scientists?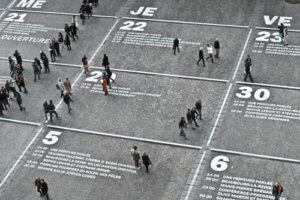 You may be wondering – if the field pays so well, why is there a huge shortage of professionals having the requisite skills? The reasons are many. Many aspiring candidates take up full-time data science courses and enroll into data bootcamps driven by false and misleading promises, but discover midway through the program that they don't like it, aren't cut out for it, or simply can't handle the tremendous stress as well as put in the desired efforts to finish it. As a result, they quit or drop out.
Then there are some others who finish their courses but aren't job reedy, either because they haven't got the hands-on experience, or lack the skills required to handle real-world problems. In such cases, they have to look for specialized courses or data bootcamps that will help them bridge this skill gap and make them employable.
The ability to adapt quickly to changing technology, methods, and tools is another important skill to excel in the field of data science, which is again found lacking in many professionals that make them fall behind the competition, and ultimately, bow out. So, what's the answer?
3- Why you should seriously consider attending data bootcamps?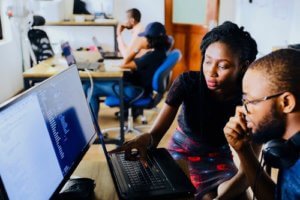 If you have a background in computer science, mathematics, or statistics, you can think of entering the field of data science. Having some programming knowledge, especially in Python and R would be an added advantage for sure, but even if you don't have it, you can always learn provided you're serious about improving your chances of being a successful data science professional. And if you're searching for the fastest and most effective way of getting your brain up to speed and ready for a data science career, hardly anything else can match data bootcamps.
If the word "bootcamp" makes you think about a military-style training camp where you would be rousted out of bed early on in the morning and made to do a two-mile jog, take heart for this isn't it. The word "bootcamp" signifies an intensive, short-paced, extremely targeted curriculum with the aim of drilling a lot of useful information in your mind, which can be extremely overwhelming and hectic, just like a military camp is.
Yet, you won't find a more practical and effective way to learn about and use the tools and techniques that data scientists use every day. And as you gain knowledge of the field, you'll also get to meet and collaborate with a lot of link-minded people, some of whom are already working in the field while others are hoping to enter it soon. You'll also get to learn from industry experts, who give you useful insights into what works in the real world and what doesn't. By networking with a varied group of people coming from diverse backgrounds, you can end up making some good connections, which in turn might help you further your own career aspirations.
Unlike two-year data science master's degree courses or Ph.D. in data science that would take longer, you can learn and master the key concepts of data science much faster by enrolling into a bootcamp that focuses on the field. And the best thing is the lot of choices that you can take your pick from.
When bootcamps took off in the 2014, they were originally all-day long, short-term, and on-site courses. But the scenario has changed a lot since then. Now, as a data bootcamp participant, you have a variety of options – from weekend and evening data bootcamps to the ones that are conducted totally online. Even in terms of duration, you have several options – from short-term ones that run for 8 weeks to the long-term ones that could be 20 weeks or even more. You can even take your pick from full-time programs or their part-time counterparts, the latter being most suitable for those who're employed and don't want to quit their jobs while learning new skills or honing the skills they already have.
Irrespective of your skill level and experience, you can be sure of finding matching data bootcamps (provided you can tick the basic requirement checklist) that let you learn your desired techniques and tools of the trade. So, apart from helping you with fast-track, effective learning programs, data bootcamps also offer you the flexibility in term of program choices, duration, mode of learning etc. But what to do if you are concerned about the big amount of money that you need to invest into such data bootcamps?
4- Should the high cost of data bootcamps deter you?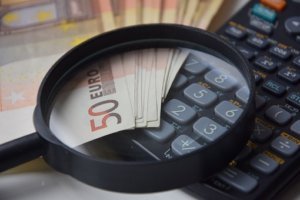 The answer is a resounding "No". If you're thinking of attending data bootcamps, you should be already aware that they virtually always cost money, and often, a big amount of money that can go up to $16,000 (or even more) in case of some highly rated and extremely popular ones.
However, you may also find some others that are usually called "fellowships" and could be offered for free to the qualified candidates. But be ready to face a tough and intense competition as typically, some of the brightest minds compete to get an entry to such fellowship programs. You can also search online to find data bootcamps that may offer financing options for candidates who can't afford to pay the total amount at one go.
And if you're wondering whether paying a big amount of money for a reliable and reputed data bootcamp is really worth it, we would say it is indeed. After all, if you choose your bootcamp carefully, it would deliver you the results that are a few times more than the cost you pay to get it done.
Final words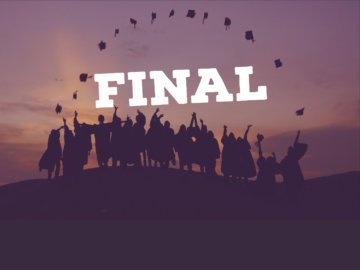 With the huge shortfall of data scientists and other data professionals, the need has arisen to get professionals with the right skillsets ready at a fast pace. And this is where data bootcamps are miles ahead of their traditional counterparts. If you have the right background (math/statistics/computer science etc), have the zeal and interest to make it big on the field of data science, are ready to toil hard to learn and master the required tools and techniques, and can't wait to implement your knowledge for solving real-world problems, you should definitely consider attending a data bootcamp.
And once you've decided in favor of a data bootcamp, you shouldn't defer it just because they involve a big amount of money. If you're really driven, it won't be that hard to arrange for the money or look for financing options. After all, once you land that coveted data science job, you would soon repay the loan and debt, if any, and start your journey toward financial independence that comes with a lot of perks, a major one of which is working with a futuristic technology that's set to only grow bigger and better in the forthcoming years. So, if you're in a dilemma about attending a data bootcamp, go for it now!
. . .
To learn more about data science, click here and read our another article.