Data science is a field that's hotly discussed today among various spheres. If you're wondering what drives this growing interest in the field, this simple piece of news can offer some insight. According to IBM, a whopping 2.7 million data scientist jobs will need to be filled by the year 2020, and the figure is just for the US. If you consider how businesses and organizations around the world are trying to derive meaningful and actionable insights from data they have collected over the years and building data science teams for the process, you can imagine how lucrative this field is likely to become in the near future. If you take a look at IBM's predictive statistics, you'll also understand how valuable a background in data science could become over the forthcoming years.
No wonder why many IT professionals as well as those with math/statistics background are joining and even planning to step into the field of data science. Even freshers are eyeing the field with great interest and weighing their options that could help them give an edge over their competitors.
Irrespective of which category you belong to, if you're thinking about all the different routes that can help you become a data scientist, perhaps the thought of attending data science bootcamps have crossed your mind. But you may be skeptical of joining one as there's a lingering question at the back of your mind – would the effort, time, and money you invest in one of these data science bootcamps be equivalent to the information you get? Before trying to find an answer to your question, let's consider a few things.
1- Three key elements of good data science bootcamps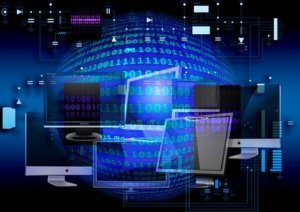 Before you wonder what criteria effective data science bootcamps should have, you need to have a clear understanding of what these bootcamps are all about. You can call them a "fast track" way that lead to well-paying jobs in the field of data science.
Thanks to their practical learning curriculum, the bootcamps pack in just what you need to know while steering clear of unnecessary elements. When you factor in other advantages like shorter class times, lower tuition costs, the flexibility to pick courses that interest you, they may appear to be the ideal vehicle for fast-track, effective learning.
Though data science bootcamps are often praised for generating interest in the field and increasing access to it, whether they are really worth it is a big question. After considering what people, who've attended such bootcamps say about whether their investments have paid off or not, we've found that you should ideally break data science bootcamps down into three key elements – learning style, cost, and outcomes. Evaluating these areas would let you decide if a data science bootcamp offers useful information equivalent to the money you would pay, and the time and effort you would have invested into it. And armed with such information, you'll be in a better position to make an informed decision.
Let's evaluate each of the three key elements and find out what you should look for when taking your pick from several data science bootcamps:
1.1- Learning style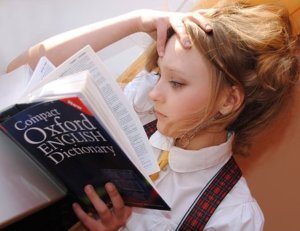 Data science bootcamps are mostly known for being extremely targeted, hands-on, and fast-paced. If you think you'll pay up, join a bootcamp, and then magically absorb whatever information is being shared over the next couple of weeks, you may be in for a rude shock. So, before you start your search for data science bootcamps, you should get a clear idea of which learning style your prefer – self-paced, fully instructor-led (one-on-one or in-class instructions followed by open discussions, group work with peers, and exercises with guidance from instructors or teaching assistants etc.).
You should remember that most data science bootcamps aim to help student's master specific skills within a pre-professional setting, where you'll be surrounded by high-achieving peers. If you have the zeal to work in a fast-paced environment and learn from and collaborate with peers, data science bootcamps could be worth attending for you.
Before you get ready for data science bootcamps, you should also take stock of your background and skills you already have. It's important to keep in mind that usually, data science bootcamps are designed for students with some expertise in mathematics/statistics and coding. So, if you're from a math/statistics background but don't have any programming skills, it would be better to pick up a few relevant one like Python, R etc. before you dive into a bootcamp to learn data science.
Though you may also come across some data science bootcamps that take in coding novices, it would be much better to have the basic knowledge at first as that would make you fit to absorb the fast-paced, high-intensity curriculum that most bootcamps have.  
So, you should know what your skill level is and the type of learning that suits your schedule and preference the best before enrolling into one of the several data science bootcamps that are available in the market these days.
1.2- Cost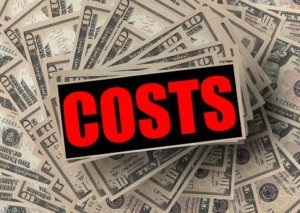 If affordability is the sole driving factor (though it should not be) while choosing from a handful of data science bootcamps, you'll have many affordable options. Depending on the course curriculum on offer, the level of expertise of the instructors, the reputation of the institute that's organizing the bootcamp and its collaboration with famous institutes/companies for offering the certification, the cost of attending the bootcamp would vary.  Yet, they would mostly be substantially much more affordable than getting a full-time master's degree or Ph.D. from universities. And when you consider how fast you would be ready for the job market (in 14 to 24 weeks rather than spending two years to get your master's degree), data science bootcamps at a fraction of the cost of your usual university degree program would seem to be a far lucrative option.
If you're a beginner in the field of data science, you would surely like to start earning money as a data scientist as soon as possible. In case you're planning a career change or want to improve your chances of bagging that covered data science job, doing it fast without burning a big hole in your pocket would surely seem like the best option. And that's where data science bootcamps beat their traditional counterparts by a wide margin.
1.3- Outcomes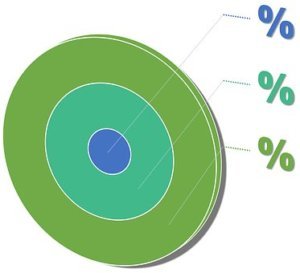 Many bootcamp attendees think it all ends when they finish the curriculum. But did you know what happens after any bootcamp is actually what matters a lot? Yes, that's true. After all, it you can't get the pay rise you have been eyeing for long, or fail to get hired for a coveted data science job, or find that you dislike your job, you may be forced to think if investing your time, money, and effort on the bootcamp was really worth it.
Ideally, you should short-list data science bootcamps that offer you support even after you've finished the course. It could be in the form of updates about recent vacant posts and industry trends, the chance to network with your peers, use discussion forums to find answers to questions or problems where you get stuck, get help from the instructors etc.
2- Money invested vs. information acquired – are they equivalent?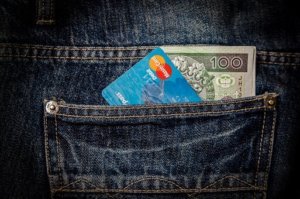 Most often, people jump into the very first bootcamp they can find and then complain they couldn't learn much, or that it didn't match their skillset or wasn't equivalent to the money they paid. Like everything else in life, before choosing one from the many data science bootcamps, you need to weigh them on certain parameters as discussed earlier. If you don't have some background in coding and math, and yet join a bootcamp that's designed for advanced users, simply wishing to learn it all within a few weeks, you'll be setting yourself up for failure. So, it won't be long before you find the curriculum too tough and stressful to understand.
At this point, you may even feel cheated but the responsibility of it all would be on you before you jumped in prior to understanding your expertise level and your readiness for the bootcamp. But this doesn't mean you need to feel discouraged.
Even if you have no coding background, you can still find some pretty useful data science bootcamps that will get you ready as a programmer within a few weeks. And once you've got the basics of the relevant programming languages like Python, R etc. right, and even tacked a few projects as well as real-world problems, you can take the next step forward by attending some more extensive data science bootcamps that let you dive deeper into the complex world.
And with a bit of careful planning and the will to see it through till the end (even when the going gets tough and stressful, which might happen for many), you'll find that the money you pay for your data science bootcamps is indeed equivalent to the information you get or often, much more.
Final words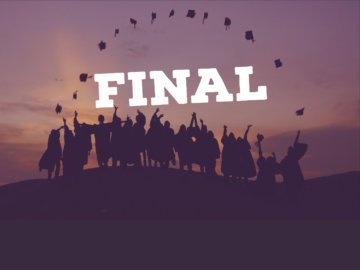 Data science bootcamps may not be fit for everyone. But if you prefer shorter data science programs that are available at lower prices and let you learn fast from experts in addition to giving you unmatched hands-on experience, data science bootcamps run by industry experts and reliable institutes could be exactly what you need.
.  .  .
To learn more about data science, click here and read our another article.