If you're looking to learn a programming language that you can use to enter a wide range of verticals, Python is undeniably the best option. This general-purpose programming language is widely used in diverse fields – from data science and machine learning to software and web development, and more. Thanks to its beginner-friendly nature, anyone can get Python training to meet specific goals. Whether it's testifying your programming skills or getting a raise in salary – the Python certification can help you accomplish these goals easily.
With the steadily rising popularity of Python, different avenues have come up to help Python enthusiasts learn and master it. Now, the key question is which option should you choose to get Python training? A quick online search would surely introduce you to the options but how would you decide on a particular one?
The process will become even more confusing if you're a complete beginner and don't have any idea about where to start. To help you out, we decided to write this post that would help you get a thorough understanding of all the popular ways to get Python training. We'll also discuss the key benefits of having the Python certification and share some essential tips to help you make the most out of your time, effort, and money.
Let's delve deeper without further ado.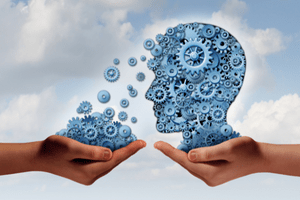 Most popular methods to get Python training
Before we start discussing the ways, take note that due to the versatility of Python, it isn't possible to learn everything about it by reading a single book or by taking just one online Python course in Silicon Valley. Moreover, it comes with a huge number of concepts that take time to learn, which means you must be prepared to invest considerable time in Python training.
Perhaps you already know that today, it's not necessary to earn a university degree in computer science to start your career as a programmer. You can join an online Python course in Silicon Valley according to your objectives and jumpstart your career. And probably the best part about these courses is that you can learn at your own pace, which's ideal if you've got a full-time job. Another factor that sets these courses apart from in-person programs is that you can go through complex topics and concepts as many times as you want to. All you need to do is join the right kind of Python training. Since Python has many different applications, it's crucial to choose the program according to your requirements. For instance, if you want to pursue your career in data science, an online course or mini bootcamp on Python for data science is what you should join. However, when it comes to taking online Python training, the absence of due dates or time limits often delays the learning process. Therefore, be sure to maintain self-discipline and stay committed to learning.
Books are trustworthy resources for learning Python and they can be immensely helpful for every Python learner – from beginners to advanced users. And some high-quality books can become your most valuable resources that can be used throughout your career. However, it's difficult to say which Python book would be the best for you as it depends on your requirements. If you're a complete beginner, you should try some free books to see whether or not the language interests you. If you're an advanced learner, it'd be wise to choose some high-quality books to develop a thorough understanding of complex topics. However, you should keep in mind that while books can provide you a wealth of information, you'll be missing out on the hands-on training, which is an integral part of any good Python training program.
Despite all those frequent advertisements and lots of misinformation, YouTube can be a great resource to demystify complex Python concepts. Just do a quick search and you'll be presented with the most relevant videos on the topic. One of the major drawbacks of using YouTube to learn Python is that there'll be no one to answer your queries or to help you out if you get stuck somewhere. If you still prefer to use this medium, remember to choose videos with lots of views and high user ratings.
If you want to enhance your Python skills by thinking outside the box, participating in coding challenges could be a fun and interesting way to accomplish your goals. Just do a Google search and you'll see many coding challenges offered by different websites. You'll get detailed instructions based on which you'll need to create a program to achieve specific goals. This method not only helps to assess your present coding ability but helps to make programming a habit as well.
In addition to these, you should visit websites and blogs from expert programmers to get valuable tutorials and insights into Python. Also, online Python forums can prove to be highly useful if you get stuck on a specific idea or concept. If you get spare time, try to listen to podcasts to stay up-to-date on the latest discussions in the world of Python.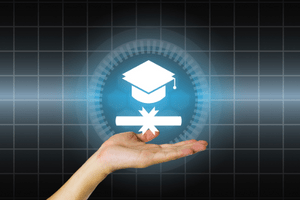 Python certification: Why you must go for it
If you're already a Python enthusiast, most likely you've heard a lot about the benefits of getting Python training. In this section, we're going to discuss the specific career benefits that you can enjoy by completing a Python certification program.
Python has a bright future
With its gentle learning curve, highly flexible nature, and wide range of applications, we can safely assume that Python will remain one of the most sought-after languages in the upcoming future. Today, many tech giants including Google, Amazon, and Facebook are already using Python as one of their key languages. Also, many leading companies are going to adapt this full-stack language in the upcoming years to meet their software development needs. Moreover, future technologies such as big data, machine learning, etc are heavily reliant on Python. Therefore, by getting a Python certification, you can rest assured of having a bright career today and in the upcoming future.
Python expedites career growth
These days, many employers prefer to hire professionals having Python certification because it establishes candidates' expertise in the language. Therefore, not only it'll help you get a competitive edge but can help you get better packages as well. Also, if you want to switch your career, the certification can prove to be of great help. For instance, if you want to enter the field of data science, which is one of the top careers today, the change will become much easier with a Python certification.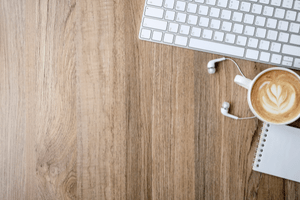 Essential tips to get the most out of your Python training
If your objective for taking an online Python course in Silicon Valley is to outshine your competitors, there are some key strategies that you need to follow to accomplish it. Let's take a look at them.
Define your goal to learn Python
Python has many different applications – from machine learning and data science to web development, software development, game development, etc. Therefore, it's crucial to define your specific goals for learning it before joining an online Python course in Silicon Valley. By choosing a particular area of interest you'll be able to focus on learning resources that prioritize that specific area, which will expedite the learning process.
Install Python on your machine
Having Python installed on your own machine would help you apply and practice new skills at your own pace, which is particularly useful if you want to enter data science. Instead of installing Python from the official website, download an Anaconda distribution. Since it comes with a huge number of libraries, you won't need to download them individually, which's a highly time-consuming process. Anaconda distribution comes with an IDE (integrated development environment) such as Jupyter Notebook, Spyder, etc to run and edit codes in Python.
Ask for help when in doubt
Regardless of your level in your Python training, you'll encounter issues and errors with your codes. One of the most effective methods to troubleshoot these issues is to learn from the experts. Just do a Google search with the error(s) as the keyword(s) and it'll lead you to some reputable forums like Stack Overflow, where you'll be able to find answers to the queries almost always.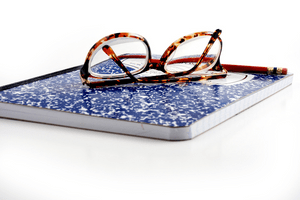 Parting thoughts
Now that you know that probably the best way to learn Python is to join an online Python course in Silicon Valley, it's time to embark on your journey. Before you start getting Python training, it's crucial to create a realistic learning schedule that you can actually follow. And remember that doing enough practice is a must to master the new skills. So, once you've enrolled in an online Python course in Silicon Valley or a Python certification program, try to prioritize learning over everything else. Lastly, if possible, try to attend conferences or similar gatherings on Python to meet and learn from experienced Python practitioners to expand your knowledge and expedite the learning process.
. . .
To learn more about data science, click here and read our another article.