SQL, Python, Statistics

There are fundamental skills that you need to acquire to be a good data scientist. This includes being able to retrieve, analyse, interpret, present and organize data. In this phase, the bootcamp content is designed to make sure that you master these fundamental skills: SQL, the standard language to communicate with database, Python, the most widely used programming language (one third of new software development uses this language), and Statistics.

This bootcamp provides theoretical knowledge and homeworks, hands-on office hours where you can master the curriculum. The bootcamp schedule lets you acquire theory, and practice what you've learned with office hours.

Fundamentals of Machine Learning

In the second phase of the bootcamp, you will learn data preprocessing such as handling missing values, standardization, normalization, and feature scaling. You will learn the popular machine learning concepts such as clustering, classification, regression, ensembling, and dimensionality reduction. You will get your hands on training data, to discover potentially predictive pattern. You will learn how to train algorithms with training data, and to predict the outcome for future datasets. You will also learn about cross-validation, a technique to prevent overtraining.

In this phase you'll utilize modern data science techniques with industry experts. This phase will help you get started in data science career and become ready to machine learning applications.

Natural Language Processing Phase – Cloud (Spark, AWS, Azure)

NLP is one of the most challenging and revolutionary areas of AI. This phase will start teaching you the basics of NLP, and move to the main concepts. You will learn the latest frameworks including NLTK, TextBlob, Gensim, SpaCy, Keras, and Tensorflow. With that, you'll get comfortable with text representation/processing / understanding, choosing efficient ML algorithms for NLP, embedding spaces, and word vectors. In addition to machine learning, you will get a chance to practice a bit of Deep Learning in the context of NLP.

Landing a Job Phase (Projects, resume building, mock interviews)

You are being acquired theoretical knowledge and had a chance to apply those with many homework and practices. Now, it's time to challenge yourself with real projects and see how data science is being applied in the industry. In this phase, you are working on real-time projects where you will master the whole bootcamp content. You will be placed in the workgroups and have a mentor. Your mentor will track your progress, advice for your weaknesses, and guide you to land your dream job. You will also build a portfolio which is necessary for your job placement. With the help of resume building and mock interviews, you will become an open target for the headhunters.
This bootcamp is 15 weeks. We have three different stages. First two stage is class style. We have following schedule. First 10 weeks, classes will be Wednesdays: 6-8 pm, and Saturdays 9-12 pm
May 29 - September 6
15 weeks - online
Application Deadline May 24
If you would like to enroll in this program, you have several payment options:
- A super discount (%65) if tuition is paid in full upfront ($2,100 instead of the full $6,000, saving you $3,900).
- Payments can be made in four (4) installments of $625. The first installment is due at registration, and the remainder monthly thereafter (You save $3,500).
- We offer an income share agreement (ISA), which lets you defer payment until you are employed. You will pay the full $6,000 amount but take the defer payment opportunity.
Are you feeling not ready to start? Don't worry!
Get started for free with our mini bootcamps. Our mini bootcamps will teach you Python basics and machine learning algorithms. During these mini bootcamps, you will explore a hands-on experience that ignites your enthusiasm, and gain the confidence to learn data science.
Murat Baday
Murat Baday is the co-founder and Chief Strategy Officer at Smartlens – a clinical stage medical technology company that envisages prevention of blindness due to Glaucoma. He is passionate about everything related to data science, education and entrepreneurship. Under Murat's supervision, Smartlens has developed the first electronic-free contact lens, which accurately measures eye pressure and its fluctuations. Murat obtained his Ph.D. in Biophysics from University of Illinois at Urbana-Champaign and his M.S. in Physics from University of Pittsburgh. He completed his B.S. in Physics from Bogazici University.
Income Share Agreement (ISA)

You want to start a career in data science but can't afford to pay for your education?

We have a solution (*).

Take advantage of our new income sharing agreement (ISA) program to get your dream job.
You can register for the program now without making any payment and start your payments when you get a job. We will work with you and help you to find your dream job. There are many opportunities for career development and advancement. After the Bootcamp, you will gain both theoretical and hands-on data science skills along with strong communication and interview skills.

Your ISA payments will start when you find a job within a 12 months deferred period. After getting a job, you will make your payment in 12 months-installments.

Contact us today to know more about, how ISA works..!! (*)

Currently, this program is only available for non-California residents.
I
Testimonials
what they say about us
Thank you Magnimind Academy & Mr. Arafat for such a great course - Introduction to Python mini-Bootcamp. The teacher has so much knowledge, he has answers to any questions and covering the course in detail, very well. I am so glad to attend. I highly recommend this to anyone who is interested in data science career.
Thank you Magnimind Academy & Mr. Arafat for such a great course - Introduction to Python mini-Bootcamp. The teacher has so much knowledge, he has answers to any questions and covering the course in detail, very well. I am so glad to attend. I highly recommend this to anyone who is interested in data science career.
I attended some of the Magnimind Academy sessions recently, they are very helpful to understand the basics and implement them in real-time. They are building bridges for others to learn new technologies easily and efficiently.
I attended some meetups and took some data science / ML courses. This is one of the best in the bay. Professional, affordable and satisfactory curriculum. Instructors are good in their job and very helpful. They cover almost all the topics of Data Science / ML.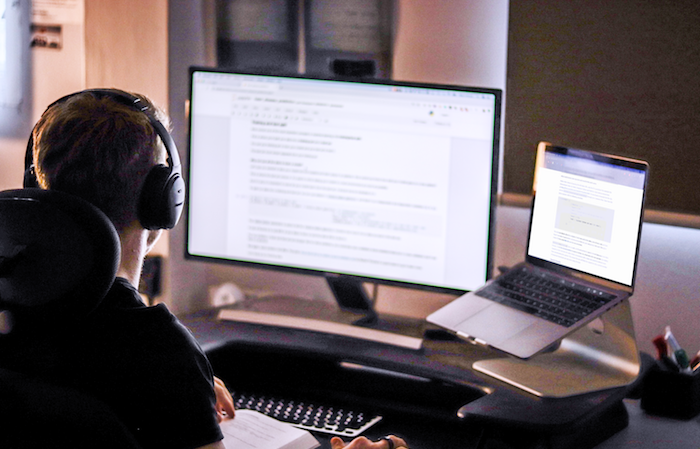 Bootcamp Info Session
Curious about the Magnimind bootcamp? Join us on Wednesday, May 13 from 6pm - 7pm PT for a bootcamp info session!

SCHEDULE A CALL
Come explore one of our campuses and meet our team! We'd love to show you around.

Take The First Step
Ready to take the first step toward becoming a Data Scientist? Start your application.

Chat With Admissions
Have more questions about our data science program? Our admissions team is happy to speak with you.