What If Data Scientists Have Hourly Wage?
Probably you're already aware that the role of data scientists is considered as the 21st century's sexiest job and this statement depends on the expertise, job responsibilities and salaries of data scientists. In 2018, the median base salary range was from $95,000 to $165,000 for individual contributors while for managers it was from $145,000 to $250,000.
So, if you're a fresh data scientist and trying to get a monthly job, the average data scientist wage should be good for you. However, if you don't like to join a full-time job and the freelance or consulting route instead, the scenario would be entirely different.
In this post, we're going to explore what would be the scenario if data scientists go for an hourly wage? And what should be the solution for freelance or consultant data scientists?
1- What you can expect to see if you prefer hourly data scientist wage?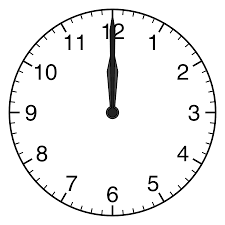 When it comes to freelance or consultant data scientists, most of the hiring companies look for the cheapest one with a minimum set of qualifications that would be required to perform the task. But still, qualified data scientists are in a position to charge more than other types of business analysts or developers.
On average, freelance data scientist wage can range from $36 – $200 an hour with around $400 being an average project cost. However, these rates can easily go up if the client needs more specific skills such as Spark, Scala etc. Apart from this, the majority of companies that hire data scientists on an hourly basis, consider the fact that data projects are usually long-term commitments, so they also have some kind of a retainer arrangement, offering the hired person a good amount of assurance.
2- Things you can do to be able to get the maximum hourly data scientist wage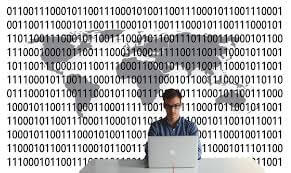 The convenience of a flexible work schedule together with attractive pay is bringing a significant number of data scientists into the freelancing market. It directly translates into a higher level of competition when it comes to finding work.
Here're the things you should do to prove yourself as a truly deserving candidate for a high hourly data scientist wage.
2.1- Establish your presence on freelance job portals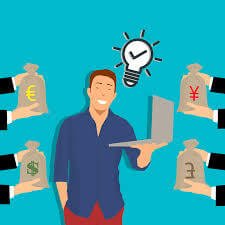 When it comes to working as a freelance data scientist, there're lots of job portals available on the web that can connect you to potential clients who're looking for people like you. Some of the most prominent portals include Freelancer, Upwork, Fiverr, among others.
2.2- Have your personal website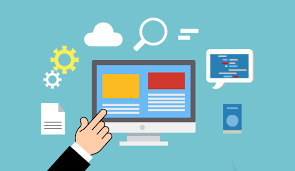 In this digital world, it has become almost imperative for every service provider to have a robust online presence. And when it comes to freelancers who usually don't operate from a physical setup, having an online presence is of utmost importance.
One of the most fruitful ways to establish yourself as a freelance data scientist is to have your personal website. It'll work like your portfolio that can be seen by the world, which is probably the biggest priority of any freelance service provider. You can always rise above the competition with a website that promotes you as a brand and what you do.
When creating your website, there're some things you need to completely focus on. First thing is your website's homepage. Potential clients need to understand who you're and what you actually do. As a data scientist, you should try to make it data science-centric to attract clients. Second, comes the services section which needs to be detailed and clear in every aspect. Here, you need to mention all the services which you're going to provide a client with. In the context of pricing, you've to perform a detailed research to get an idea about the average data scientist wage on an hourly basis. However, it's always suggested to keep your prices lower initially to compete with other freelancers. Once you've established yourself, you can increase it always.
Projects section of your website is another one that has to be created with utmost precision. This section needs to highlight all your best previous works to help potential clients gauge your expertise level. If you're a fresh data scientist trying to step into the freelance domain, you should do some public work to be able to display your freelance work experience. If you've done some work as a data scientist, make sure to ask those clients for testimonials. That's one of the easiest and best methods to demonstrate your ability and work experience. Last comes the contact section of your website. Make sure you offer potential clients every possible way to reach you, from social networks to phone numbers to email addresses to contact form.
2.3- Join community groups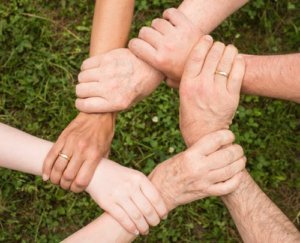 Once you've created your own website and a presence in online job portals, it's time to establish yourself as an expert of the field on the internet. The web is filled with forums and communities for data scientists who share ideas and learn from each other. Be sure to participate on a regular basis to advertise your skills to your fellow members as well as potential clients.
If you get a chance to collaborate on projects, put your best effort in to demonstrate your expertise. Apart from this, you should try to create a blog and write about data science on a regular basis. It can be about the projects you've worked on or an explanation of a difficult concept.
2.4- Browse the web widely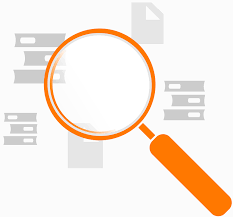 Similar to the full-time domain, data science jobs go by different names besides data scientist in the freelance world as well. These may include data analyst, product analyst, quantitative analyst, machine learning engineer, among others.
Often, different clients use different names for almost similar roles. Try searching for the above terms to find freelance positions and after short-listing them, use their description and job responsibilities to evaluate the fit.
2.5- Apply wisely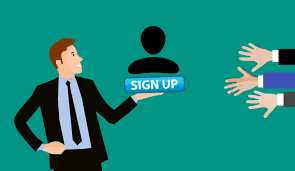 You can always apply for all the freelance data scientist jobs posted in the job portals or that you've found on the web, but that won't help you much. Our suggestion is, instead of applying to every freelance data scientist position you come across, think about the specific areas you want to work on. For example, you may have strong statistical skills and feel comfortable working with messy data. So, if you find a freelance position that requires strong coding skills, in particular, you shouldn't be applying for that, especially if you've projects related to your preferred areas.
3- How can you increase your hourly data scientist wage?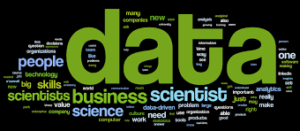 Once you've established yourself as a freelance data scientist, it's time to focus on increasing your wage, or you can say your profit margin also. Let's have a look at some ideas.
Try to work on difficult stuff. Avoid working on stuff that a lot of freelancers can perform. Remember that in the freelance domain, data scientist wage is directly proportional to the difficulty level of the project. So, if you've the expertise to handle difficult projects that a very few other service providers can handle, you'll be able to ask to increase your wage.
Be sure to convince potential clients about the value you'd be able to add. There're lots of clients who won't mind you paying a much higher hourly data scientist wage than the average if you can actually offer that much of proportional value.
Outsource easier tasks like data gathering, reporting etc. to lower your bill. Hire someone on an hourly basis for those jobs and keep high-level stuff on your hand.
Try work on big and long-term projects as they tend to not only give a better wage but also work assurance for a longer time.
Negotiate whenever possible even if the hourly wage is more than what you usually charge. However, these negotiations entirely depend on the client and your bargaining position. If you possess a rare skill then it's going to be difficult for your client to find someone else, so you can always ask for a better hourly wage. Ideally, you should aim high first so you've room to compromise.
Learning should never be stopped, especially when you're in the freelance domain. If you fail to stay on the same page with the industry trends, latest tools and technologies, other freelancers will most likely to outperform you.
When it comes to learning, there're hundreds of resources like blogs, online forums etc. are available for data scientists. If you continue to upgrade yourself, you'll be in a much better position to ask for a better data scientist wage.
Final takeaway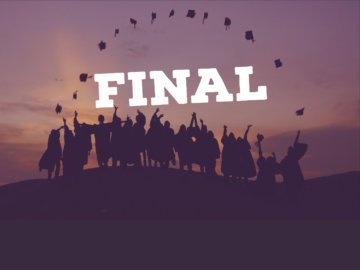 Job hunting is always stressful, especially if you're looking for freelance opportunities and trying to establish yourself as a service provider. Consider the above as starting points of your freelance data scientist career, try to avoid common mistakes, and chalk out a clear strategy that you'll be following throughout your freelance career.
You should also check out meetups and conferences on data science. Sometimes potential clients visit these meetups and conferences to find talent. It's always important to develop your network before you actually need it in your freelance career.
.  .  .
To learn more about data science, click here and read our another article.