The Glassdoor Report last year (Glassdoor's 50 Best Jobs In America For 2018) named data scientist as the best job in the US for three years running. The report took into consideration three key factors, namely job satisfaction rating, median annual base salary, and the number of job openings. Each of these three factors was given equal importance, and it was found that data science jobs excelled across all three.
Apart from $110,000 as a median base salary, data science jobs were found to have a job satisfaction score and a job score of 4.4 and 4.8 (out of 5) respectively. Similar findings were made public in a related report of CareerCast.com where jobs in data science were shown to have one of the best growth rates in the industry over the next decade and continue to be one of the most difficult positions to be filled.
According to rjmetrics.com statistics, these findings were supported and it was stated that over the past four years, merely 50% of the projected 19,500 data scientist positions got filled. All these statistics and predictions indicate how popular the job of a data scientist and will become in the coming days. Let's take a deeper look into certain aspects to understand the driving factors behind this trend that makes data scientist the hottest job of the 21st century.
IoT is transforming how we interact with the digital world of data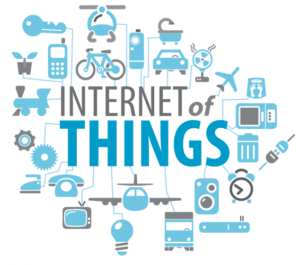 A research conducted by Business Insider some time ago predicted that by 2020, over 24 billion internet-connected devices will get installed globally. In other words, every person on this planet will have more than four devices to use. Together, these devices comprise the Internet of Things (IoT), and its presence is permanently changing our world.
IoT can be called the link between the digital world of data and physical world inhabited by humans. From your smartphones and smartwatches, to tablets, computers, smart TVs, and wearables – all come under the IoT. What's more, even your everyday appliances like lights, fans, smoke detectors, and thermostats have started boasting of smart capabilities, which make them a part of the IoT. Even how you socialize, or get from one place to other (via the transportation system) is changing and will change further because of the IoT. The tech giant has been enhanced by the time over.
Why do you need a data scientist?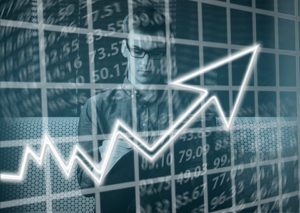 If you are wondering how the IoT is connected to data, here's the answer: all these varied smart devices and appliances draw a large amount of data. A number of sources are used to collect this data, which can be categorized into two types: unstructured data and structured data, both of which come under the domain of big data. Human input is more likely to contribute to unstructured data, which is the fastest growing type of big data.
This includes your social media posts, the emails you send and receive from various sources, the videos your stream or share, the customer reviews you post etc. since unstructured data isn't streamlined, it's difficult to sort and manage with technology. On the other hand, structured data is collected by products, services, and electronic devices. For example, your website traffic data, or GPS coordinates collected by your smartphone fall under this category. Since such data is organized, usually by categories, a computer or a program can be used to read, sort, and organize it automatically because of demand in data.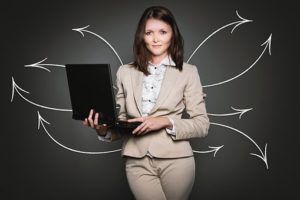 A data scientist works with both structured and unstructured data, and sorts, organizes and analyses them to present them in easily understandable forms to the stakeholders. This in turn would help the stakeholders examine if their departmental, business and revenue goals are being met, and also help them take important business decisions. In other words, a data scientist's job isn't just to process and analyze data. Rather, he/she should be able to translate departmental or company goals into data-based deliverables like pattern detection analysis, prediction engines, optimization algorithms etc, which would offer the stakeholders useful insights and facilitate informed decision making.
Not having a data scientist on your team would mean that even if you sit on a pile of data, you won't be able to leverage it for your benefit as you can't get any meaningful insights or use them to predict trends (like the surge in interest in a particular item), which would have helped you to make timely business decisions. In today's competitive business landscape where data never stops flowing and the nature of challenges undergoes a continuous change, it's the data scientists who can help decision makers make a transition from ad hoc analysis to enjoying an ongoing dialogue with data.
Now that you have an idea of the role of a data scientist, let's see what makes it the hottest job of the 21st century.
Top 3 reasons that make the position of a data scientist the most coveted job
1- Rising demand for skilled professionals

Lack of qualified talent is one of the key reasons why data scientist jobs are in high demand. Even for the positions that are vacant at present, employers are finding it difficult to fill them as there aren't enough skilled and qualified people around. The problem is that though companies need more data scientists, most are still not certified yet or are still studying for their degrees. And this gap between demand and the availability of talents is set to worsen since IBM has predicted that by 2020, the demand for data scientists will skyrocket to 28%.
This sets the prefect stage for aspirants seeking jobs as data scientists. Thanks to the huge vacancy in this field (which is set to increase further in the future), these aspirants can apply for and land such in-demand jobs a lot faster than their counterparts seeking other jobs. Thus, companies want skilled person who is worker.
2- You earn well and get to work with the latest technologies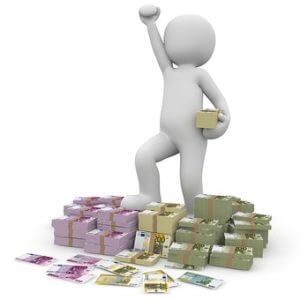 As already mentioned before, the median salary of a data scientist in the US is close to $110,000. Elsewhere in the world too, the job pays extremely well. According to Burtch Works Study: Salaries of Data Scientists, the base salary of these professionals is up to 36% higher than their counterparts working with other predictive analytics. As the demand for competent data scientists is set to grow significantly, the salary for the post is likely to become better.
Apart from the lure of a fat paycheck, the excitement of working with the latest technologies is also a big draw. From Artificial Intelligence and Machine Learning (with progressive future prospects) to R and Python (considered as the most popular technologies), and MongoDB (the most popular database), a data scientist gets to work with the constant evolution of technologies. This first-hand experience together with the future prospects of these popular technologies make the position of data scientists the most coveted one.
3- Companies in different domains and of different sizes are hiring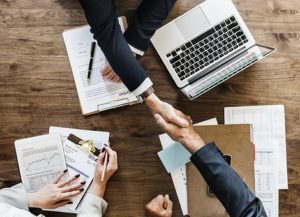 Once, data scientists were thought to be employable only in the IT and finance sectors, and that too in large companies. But the scenario has changed today. While the bigger names in IT, Finance and Insurance sectors continue to hire these professionals in career stage, even the medium and smaller companies are now hiring them as they have realized the importance of data-driven decision making. Though these smaller companies don't have a data bandwidth as large as their bigger counterparts, they have started hiring qualified data scientists, who can help them get valuable insights from their metrics. With this, these smaller and medium companies can get a comparable "big data" advantage as the larger companies, which in turn would help them stay competitive.
And the good news is that it's no longer just the IT, Professional Services, and Finance and Insurance that offer jobs to data scientists. From companies in telecom, e-commerce, and BFSI (banking, financial services and insurance), to transportation and more, a lot of industries that generate or have access to a massive amount of data have woken up to the potential of leveraging such data to their business advantage. And they are now hiring data scientists to process this huge amount of data to make the most of their business decision-making potential.
Be it proactive (where you anticipate what the problem could be and try to address it before it disrupts business operations) or preventive decision making, data science professionals can help. Even spotting trends to decide on the future course of business, or steering the business to an entirely new direction (in line with changing demands, preferences etc.) becomes easy with the insights generated by data science.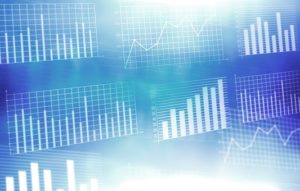 Automating many small decisions is another key thing which can be done easily when the right data is collected and utilized. For example, financial institutions using automated credit scoring systems to forecast their customers 'credit-worthiness' would not only free their employees from the task, but also bring a higher degree of accuracy, while speeding up the process and lowering the risk of not getting a return on the loans in case the customer wasn't worthy of being granted a loan.
As the future scope of data science is extremely bright, it's no wonder why there's almost a mad rush to get qualified as a data scientist and find jobs in this highly lucrative domain with data science in 6 weeks in Silicon Valley. Data science bootcamp in Bay Area provides an advantage to be accepted for a job.
.  .  .
To learn more about data science requirements, click here and read our another article.