Ever since the job of data scientists has been given the crown of the 21st century's sexiest job, people from every walk of the tech field have been trying to become a data scientist. Unfortunately, many aspirants give up the idea, thinking that becoming a data scientist would be extremely difficult and there're limited numbers of resources. If you belong to the league, we can tell you one thing for sure – it's not that difficult a task. In this article, we're going to discuss the required steps and a plethora of avenues that you can use to succeed in your attempt to become a data scientist.
Before we delve any deeper, here're some pieces of advice that you should keep in mind.
If you're coming from an entirely different field, you cannot become a data scientist by going through a short online certification program or a 7-day certificate program.
You should have realistic expectations about it and know what it actually takes to accomplish your career goals. The skills needed to become a data scientist are in high demand as well as being well paid because they're difficult to acquire. So, you should be prepared to put in some real efforts.
Before you even start your journey to become a data scientist, you should take an inventory of where your skills are now and where you want to go. The answer will guide you on how to get there.
Let's start the discussion.
What's a data scientist?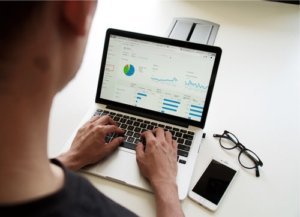 Put simply, a data scientist is someone who captures and analyzes data with the goal of deriving a conclusion. Data scientists often develop highly advanced algorithms which are utilized to determine patterns and take data from a jumble of stats and numbers to something useful for a company or business. At its core, they look for meaning in a huge amount of data.
Who can be a good candidate to become a data scientist?

What are the characteristics of a data scientist? How can you be sure whether you have it in you to become a data scientist? Since lots of traits apply to these professionals, it's likely that you hold one or more of them. Above all, you need to have a natural curiosity that keeps on encouraging a continual pursuit of learning. With so many data points and diverse areas to analyze, a data scientist has to have an inherent curiosity, which will push him/her to find answers. There're other traits like strong ability to focus, creativity, proper attention to details etc, all of which will all help you to become a data scientist.
General steps to become a data scientist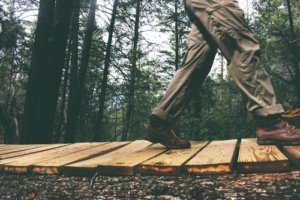 Though there're different paths to become a data scientist, it's a general requirement to have a bachelor's degree in computer science, information technology, statistics, mathematics etc. You can also earn a master's degree in any of these fields to become a data scientist.
There're some institutions that offer degrees in data science, which can be a great choice to obtain the necessary skills together with acquiring lots of technical information on computers, analysis techniques, and statistics, among others.
Key things to keep in mind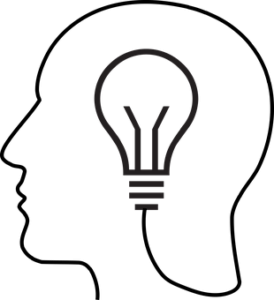 Before we start the discussion on the resources to become a data scientist, here're some common yet extremely important things you should keep in mind.
Data science isn't done in a vacuum. So, each industry needs different programming languages, skills, and qualifications. In your effort to become a data scientist, you should limit your initial search to a single industry to reduce the number of topics to study and find relevant projects easily.
Pick a single programming language first and stick to it. Don't change that choice and study consistently to avoid slowing down your progress.
Try to augment studying through courses/tutorials while working on projects. Try to work on a project that lets you apply your skills in data science.
Start with small sets of resources. There're a huge number of resources that would let you learn the fundamentals of data science. Find a good set of resources, learn from them, and then switch resources to learn more advanced topics or hone your recently acquired knowledge and skills. When picking up the set, remember that it should cover different topics.
Joining different communities related to data science can help you become a data scientist to a good extent. You can do this by attending data science events, subscribing to data science newsletters, joining online communities on data science etc.
Try to find a mentor who can help you throughout your journey. A mentor is simply a trusted and experienced teacher or counselor.
Stay absolutely clear about your motivation. This is extremely important because the journey to become a data scientist can be difficult, at times, which can make you lose motivation. With strong and clear motivation, you'll be able to rise through those hard times.
Resource to become a data scientist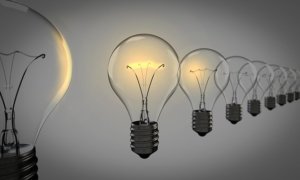 Here's a comprehensive list of resources that you can use to become a data scientist. Let's have a look at them.
Online courses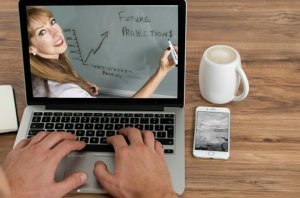 There're some websites that offer online courses on data science – both for beginners and professionals. For example, you can consider the "Harvard University Data Science Certificate" course that covers different types of facets under data science like data management, data sampling, prediction, data analysis, and more.
MIDS (Master of Information and Data Science) at UC Berkeley School of Information is another course on data science that targets professionals who're looking to use complicated data to solve problems.
Tutorials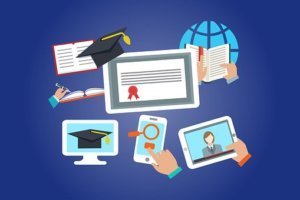 Some engaging tutorials are offered by different websites that can help you understand the major concepts of data science. Analytics Vidhya, for example, offers a comprehensive list of tutorials that will help you learn data science with R together with the fundamentals of programming. It'll also help you learn predictive modeling, data exploration, data manipulation etc.
Topcoder is another website that offers tutorials, which focus on different concepts involved in data science. They also provide real-world, practical advice on a plethora of topics to help who're new to the field.
Bootcamps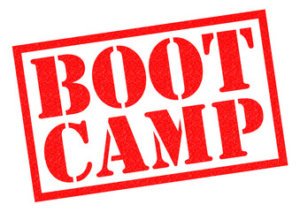 Data science bootcamps are designed for students coming from an array of technical backgrounds. They offer intense, abbreviated training programs perfectly designed for students who've some data background. Most importantly, bootcamps are intended to fill in the knowledge gaps. Bootcamps typically offer the participants a perfect balance of theory and practice.
The concepts behind the technologies are generally explained by experienced instructors during lectures with materials providing a solid foundation for students. Bootcamps come with varied education requirements to join. There're some bootcamps that offer beginner's courses, while some others may offer advanced courses.
Bootcamps usually offer 3-6 months' programs that can help a participant become a data scientist. There're a couple of great advantages of attending bootcamps.
First, a majority of them offer online courses together with part-time and evening classes to accommodate working students' schedules.
Second, bootcamps cost significantly less and are shorter compared to traditional degree programs.
Third, most of them offer career services such as networking opportunities, preparation for job interviews, and career coaching after graduation, among others.
For example, you can check out the short-term courses and bootcamps offered by Magnimind Academy, a prominent institution on data science.
Things to remember about job roles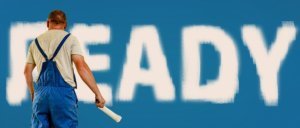 Before you start your journey to become a data scientist, it's recommended to go through some job boards and look for data scientist positions in your chosen industry. There'll be some positions that don't interest you. So, you don't need to go through the skill requirements for those positions.
Also, there'll be some positions that have requirements. which are unrealistic to attain within your budget and target timeframe. For instance, if a position needs a Ph.D. and you don't hold one, it's perhaps unrealistic to target that without going back to school first. It's equally important to define concrete targets. These will help you pinpoint the requirements necessary to become a data scientist.
In conclusion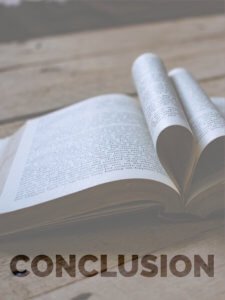 The above piece of reading should have helped you to understand that it's not much difficult to become a data scientist may not be that as you were thinking. All it's all thanks to the present incarnation of different online education platforms that work extremely well. The key reason behind focusing on them is that they're nurturing the already-talented candidates. With them, students are allowed to learn at their own convenience and pace. You may even check their and some other discussion forums, which you are likely to find lots of extremely useful information.
Certainly, there're a lot of other skills that you'd have to nurture to become a data scientist. In this post, we've tried to give you a hint about the actual difficulty level of accomplishing your goal. It's also important to understand that while you may not require an extremely in-depth knowledge of each and every technique related to data science, you need to have adequate clarity about them to abstract the technical process.
Finally, these positions are competitive and aren't extremely difficult to attain. The ideal way to maintain your momentum throughout your journey to become a data scientist is to keep studying and practicing, while keeping your goals in mind.
. . .
To learn more about data science, click here and read our another article.