With the heavy impact of artificial intelligence on almost every facet of society, there's no doubt that businesses have already started harnessing the power of this technology. As a result, a huge demand of proper talents can be seen today. We all know that machine learning has the potential to change today's business landscape but the speed of this transformation heavily depends on the availability of talents.
In particular, machine learning is being used in an ever-expanding range of products – from self-driving cars to computers that can help in identifying diseases to robots capable of identifying and eradicating weeds to digital assistants that are bringing the technology closer to common people. No wonder you can find it almost everywhere.
As a result, machine learning jobs are increasing in demand as more and more businesses are leaning toward algorithms. Before we begin the discussion on different job roles for machine learning professionals, it's important to note that apart from machine learning degree or certification holders, there're ways through which someone can land into machine learning jobs.
For example, persons without any prior experience or knowledge of software engineering can get a job in machine learning provided they've solid knowledge in computer science, statistics, mathematics etc. A software engineer with a couple of years' of experience can also switch his/her career into machine learning. A data scientist or a Python developer can also do the same easily. Knowing Python programming help to learn machine learning.
1- Job positions for machine learning professionals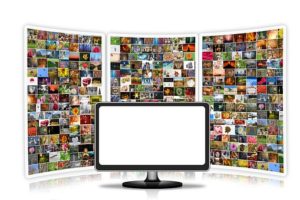 While the demand for machine learning professionals is likely to increase in the near future, an array of industries have already paved the path with lucrative pay packets and the offer of a rewarding career. We're going to shed some light on the most in-demand machine learning jobs available in the field right now.
1.1- Machine learning engineer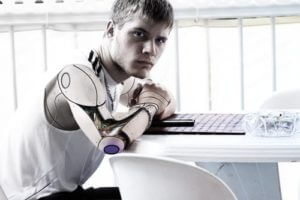 It's usually considered as the initial role among all machine learning jobs. Machine learning engineers create algorithms to help decipher meaningful patterns from massive amounts of data. These people also develop applications, which can perform common tasks done by humans in order to generate effective results without errors.
Ability of developing highly-scalable distributed systems and addressing different business challenges by implementing machine learning algorithms are two major job responsibilities of machine learning engineers.
1.2- Data scientist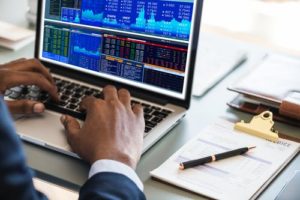 Being one of the most in-demand machine learning jobs, data scientists are primarily involved in gathering data from different touchpoints, analyzing and interpreting it, drawing insights and inferences, and coming up with forward-looking solutions for business concerns.
Robust programming skills together with a strong knowledge in statistics are two crucial criteria for this position. They're also required to source massive datasets located in disparate places to uncover actionable insights and information on which business decisions can be made. This position also entails identifying problems and working to rectify them.
1.3- Data analyst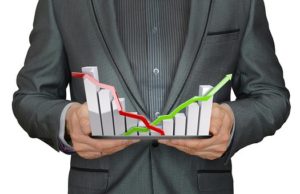 These people are expected to be familiar with data retrieval, data visualization, data warehousing, Hadoop-based analysis, and other business intelligence concepts.
A strong background in statistics, mathematics, machine learning, and programming is required to excel in this position. Core responsibilities of these persistent data miners include designing and deploying algorithms, triaging code issues, culling information and identifying risk, and data pruning, among others.
1.4- Business intelligence developer
Apart from applying skills on AI and machine learning, a business intelligence developer also holds strong business acumen.
He/she is responsible for crunching huge chunks of data in order to derive business insights, and works on to increase the profits of the business from an array of perspectives. From designing and maintaining data to optimizing processes and workflows, these people are responsible for a business's growth.
1.5- Research scientist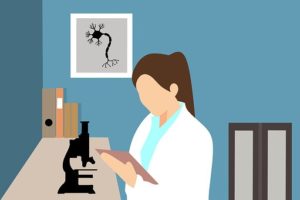 This interdisciplinary role requires the person to go back and forth while working between projects related to machine learning and artificial intelligence. He/she should be involved in natural language processing, deep learning, reinforcement learning, and computer perception, among others. Some of the key skills required to become a research scientist include distributed computing, parallel computing, as well as computer architecture and algorithms.
Apart from the above, machine learning jobs include positions like data warehouse engineer, software architect, designer in human-centered machine learning, computational linguist etc.
2- Much sought-after companies for machine learning jobs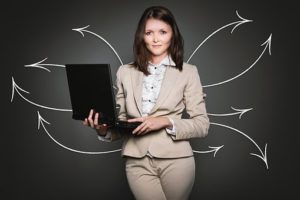 Today, more and more organizations are integrating machine learning along with AI in their products, and in the coming years, this trend is only going to increase.
Companies of different sizes and from different fields are expanding their capability, intelligence, and speed of human potential through their software. And this makes it the time to grab one of the varied machine learning jobs. Here, we've consolidated a list of some highly-acclaimed machine learning companies that you can focus upon to get hired.
2.1- Amazon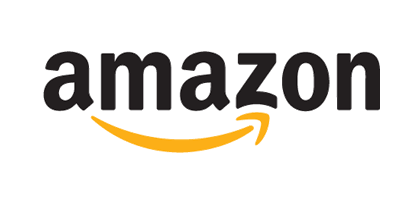 From Kindle to Echo to online store – machine learning is implemented on all Amazon consumer services. At Amazon, there're lots of teams that depend on machine learning – from Amazon JHIM, Amazon Music, to Alexa Engine, to Customer Service Personalization etc. With machine learning at its heart, Amazon is certainly one of the best companies that offer a diverse range of machine learning jobs to enthusiasts.
2.2- Google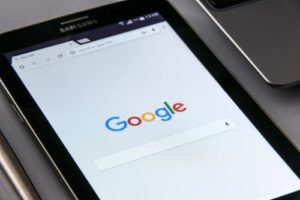 Unquestionably, Google is one of the most powerful forces when it comes to implementing machine learning. Over the past few years, the giant has centered its focus on machine learning to enhance Google Language, Visual Processing, Speech Recognition, Search Engine Ranking, Image Processing etc.
Apart from offering healthy pay packets and perks like other top-notch employee-centric firms, Google has something extraordinary on offer – the availability of extraordinary computing resources.
2.3- Uber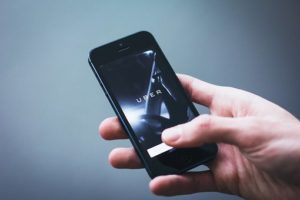 If you think of Uber as a ride-hailing business, you're wrong. Its internal teams use a machine learning-as-a-service platform to seamlessly develop, deploy, and operate machine learning solutions at the company's scale.
It covers end-to-end machine learning workflow like managing data, evaluating, and deploying models, making and monitoring predictions like estimated time of arrival of your ride. If you're interested in facing machine learning challenges, try to grab one of the machine learning jobs offered by Uber.
2.4- Facebook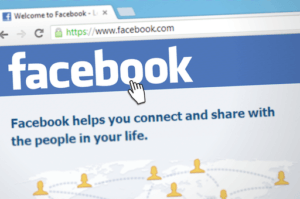 Machine learning is used each and every day by users of Facebook without them realizing it. Things like personalized news feed, friend tagging suggestions, friend suggestions, group recommendations, mutual friend analysis etc are done through implementation of machine learning.
If you're looking to get hired by a leading company and want to be able to work with top industry experts, Facebook is where you should try to get a job.
2.5- Apple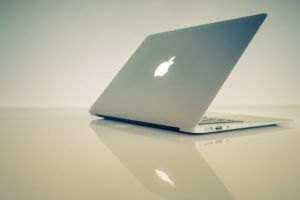 Siri has been greatly enhanced by Apple with the help of machine learning so that it can become more capable than just calling people in your contact list. Now, it can identify someone who emailed you recently but isn't in your contact list, for instance.
Over the past couple of years, Apple has acquired a number of AI and machine learning startups like Pop Up Archive, SensoMotoric, Lattice.io etc. With iPhone, Apple has certainly covered a long way in the machine learning landscape, and if you want to be a part of its exciting journey in the coming days, it's the time to grab one of the machine learning jobs at Apple.
2.6- Feedzai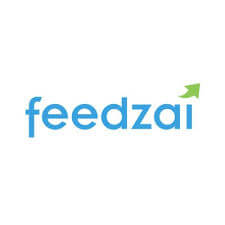 Founded by university professors, Feedzai follows the goal of offering customers a safer and better experience, and providing end-to-end fraud prevention by implementing AI and machine learning. It offers support to brick-and-mortar, as well as online stores, and helps them in acquiring knowledge for every sale. Based on behavioral analysis, it enables analysts to prevent and predict electronic payment loss in real time.
Feedzai's machine learning jobs will let you work with cutting-edge technologies to fight cybercrime in a learning atmosphere.
2.7- Darktrace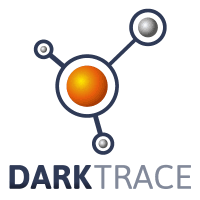 AI and machine learning are used by Darktrace to offer cyber defense systems that impersonate the human immune system by understanding what is normal for all users and devices, modifying its understanding with environmental changes, and finding abnormalities that could uncover security issues.
If you want to work for a global leader in cybersecurity and feel excited to take up challenges, you should consider applying for any of the machine learning jobs offered by Darktrace.
2.8- IBM Watson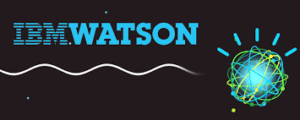 Apart from transforming data, data scientists here apply machine learning algorithms for training predictive models and developing intelligent applications that leverage the predictions exhibited by machine learning models. Algorithms are also applied to learn from datasets to develop models that can generate predictions based on those datasets.
If working for a trusted name in machine learning domain is something you look forward to, applying for a job at IBM Watson would be a good decision.
Conclusion
Things like increasing varieties and volumes of available data, cheaper and more powerful computational processing, and affordable data storage – all have heavily influenced the rapid growth of machine learning. Today, it has become possible to automatically and quickly produce models that are capable of analyzing bigger and more complex datasets, and can deliver more accurate results faster – even on an extremely large scale. And with the help of precise models, companies stand a better chance of finding profitable opportunities out as well as avoiding unknown risks.
There's no wonder why machine learning is being adopted by businesses across the globe. By gleaning insights from available data, often in real time, businesses are also gaining a huge advantage over their competitors. Because of all these, we're experiencing a huge influx of machine learning jobs that are to be filled. This presents a great opportunity for machine learning enthusiasts that they should leverage.
. . .
To learn more about machine learning, click here and read our another article.