Becoming a Data Scientist is a Perfect Match for those Who Work Part Time
The business landscape is being impacted every day by technology-driven changes. Companies need to keep on adding new parameters to their job descriptions continuously to keep pace with the changes. Big data has traveled far from being just a marketing concept or buzzword. Instead, it has become a reality in every business, regardless of its volume. Data volumes are increasing rapidly and so are the ranges of opportunities to create new businesses, understand the customers, and optimize existing operations. In this scenario, if you're planning to become a data scientist but the thought of full-time involvement is holding you back from implementing the plan, this post will give you the confidence of going ahead and getting a part-time job as a data scientist. Contrary to what the common notion is, it isn't an uncommon phenomenon to become a data scientist and get a part-time job instead of taking up a full-time job.
Before we delve deeper into the topic, let's have a look at some probable drawbacks of working as a full-time data scientist. We aren't trying to say that these won't happen if you get a part-time job once you'd become a data scientist, but chances will be pretty low for sure. And if you take the freelance route, these factors will hardly be playing a role.
1- Why a significant number of data scientists are dissatisfied with their full-time job?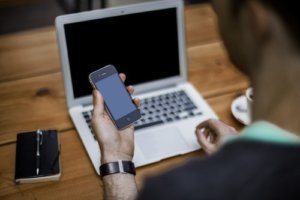 Before we explore the reasons, it's important to note that we're not trying to discourage anyone who's planning to become a data scientist and get a full-time job because the role can always be fun, rewarding, and stimulating.
1.1- You're everything with regard to data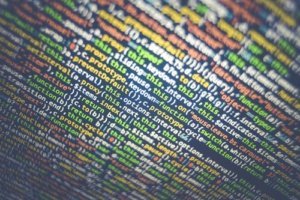 A lot of people, even in reputed tech organizations, don't clearly understand the exact role and responsibilities of a data scientist. It means you'll be, at least to them, the database expert, the analytics expert, the go-to reporting person, and more. In addition, it's not just the non-technical persons who make lots of assumptions about your skills. Other persons in the tech department may also assume that you know everything about data.
Though it's an uncommon phenomenon, sometimes a company that has very limited idea about data strategy may be under the impression that any data person is capable of fixing all the problems associated with data. On top of that, it's sometimes assumed that because you know everything about data and unquestionably hold access to all data, you're able to answer all the data-related questions.
1.2- Expectation fails to match reality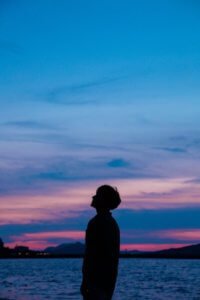 Many people want to become a data scientist to get involved into solving complex problems that can help businesses make a huge impact. But sometimes, expectations fail to match the reality. There're lots of companies that fail to hire experienced data scientists and end up hiring junior ones. As a result, the person who came in to write smart algorithms often ends up creating analytic reports and/or sorting out the data infrastructure. Finally, these data scientists get frustrated because they don't experience any value being generated by their effort.
Today, it may not be that difficult to become a data scientist, but for many of these professionals, a full-time job may be too tough a task to hold onto. In this scenario, a part-time job as a data scientist can be a great option for those who want to step into the field but don't want to be burdened by the responsibilities of a full-time job. Introduction to data science is not finite at one thing.
2- Key tips to find a part-time job as a data scientist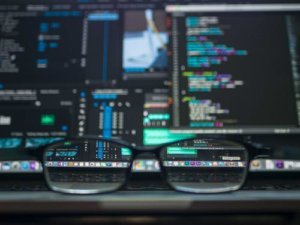 The benefits of training employees to become data literate and work with data to facilitate timely and informed decision-making are numerous, including the ability to drive a business's success in a data-driven environment, improve its operational efficiency, and positively impact its bottom-line.
A surge in the adoption of big data has propelled different marketing strategies. Today, it's of no use to simply make educated guesses or look at global trends to rise above the competition. Instead, businesses need to drill into the data really hard to obtain actually valuable insights. And this is probably the key reason why companies keep on searching for professionals who can add value to their business, be it as a part-time candidate or a full-time one.
So, despite the fact that working for a large company as a data scientist can be stimulating, rewarding and fun, many professionals these days are quitting their full-time jobs and trying to get a part-time job or the position of a freelance data scientist. Also, there're people who want to become a data scientist but don't want to take up a full-time offer. The reason is quite simple – freedom. Not everybody loves to get up every morning and head straight to the office with a card around their neck. There're people who wish to work on their own terms and according to their own sweet convenience. And for all of them, getting a part-time job as a data scientist is the perfect option.
The appeal of higher pay together with a convenient work schedule is bringing a significant number of data scientists in the part-time job domain. To step successfully into the field, you need to have a clear understanding of two things at first: Where do you find part-time jobs as a data scientist? And where can you network with others in your field? Let's have a look at the steps you'd need to perform to get answers to these questions.
2.1- Build a portfolio
Simply listing yourself as a data scientist looking for a part-time job on LinkedIn may not be enough. You need to publicize yourself by exploring other networks. One of the most useful ways to advertise your ability is by having a personal website that demonstrates your complete portfolio.
Generally, employers use portfolios to gauge aspirants' ability for a part-time job. You'll be able to communicate your motivations and strengths by showcasing your portfolio. It's important to note that in your website, your portfolio section should be easily found. This will make it easier for a potential employer to find your contact information including phone number, email address etc.
Services and projects are two other sections that you need to give special attention to. In the services section, detailed and clear information about all the services that you're going to provide should be listed. When it comes to pricing, you've to perform a detailed research and then decide on your pricing. If you're a beginner, your prices should be lower than that of your competitors in the market. In the projects section, remember to highlight some of your best previous works to help the employers get a sneak peek of your competence.
2.2- Other avenues to explore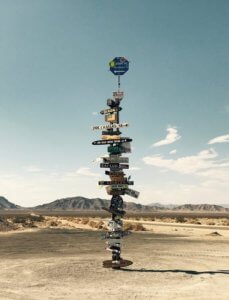 Other than having a personal website, it's recommended to create a data scientist profile looking for a part-time job on platforms that receive a huge amount of traffic from potential employers. Directories that are frequently browsed by employers are the best places to start. You can start with, for example, Upwork. It's one of the largest freelance and part-time jobs' platforms and is a familiar name to companies across the globe. This way, you can be rest assured that your listing as a data scientist looking for a part-time job will get noticed there. Once you've signed up for an account with the platform, you're free to browse the part-time job listings and apply to the ones you're best suited for.
You can also use non-traditional methods to connect with potential employers to increase your chances of being noticed and get hired as a part-time data scientist. Being proactive is crucial for getting a part-time job as a data scientist.
2.3- Growing your network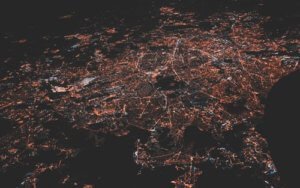 Once you've secured your presence across various online platforms, it's time to grow your network as well as your presence on the internet as an expert in the field. The web is filled with forums for data scientists who're interested in part-time jobs like you to collaborate, share ideas, and learn from one another. Remember to make sure to participate regularly in professional groups to advertise your skills to your peers as well as potential employers. It'll help you strengthen your position as a data scientist and even offer you valuable insights about the market trend, open positions etc.
Data scientists starting a new project often turn to online communities of experts to deal with difficult problems. If you've the ability to help, your peers in other communities will probably reach out to you with offers to join on part-time jobs. And this will get noted by potential employers too. A significant percentage of part-time jobs are found via online professional networks. So, it's highly recommended to develop your network and enjoy the benefits of increased visibility.
Conclusion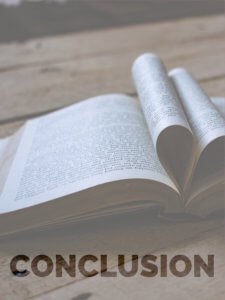 When you've become a data scientist, you can always make a living getting a part-time job. But it's immensely crucial to be proactive and try to make the most of your every available resource. To be master in data science, remember to do more than what your peers do. Implement the above tips, and search for entrepreneurs, startups and other organizations in search of the skill sets that you have, and you may end up getting a part-time job offer from one of them. Also, remember that learning never stops. So, explore every available avenue to read and learn. This way, you'll not only pick up new skills while honing your old ones but would be able to solidify your position with valuable insight as well.
.  .  .
To learn more about data science, click here and read our another article.